RESIDENT RESOURCES
Updated July 22, 2020
Search for resources by zip code:




Use these helpful links to learn about assistance and programs in your local area:

---
FROM THE CDC: COVID-19 SYMPTOMS
Updated July 2020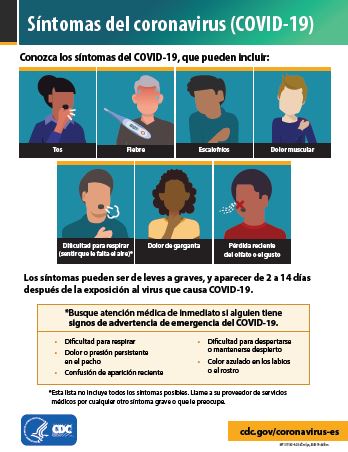 CLICK HERE TO VISIT THE CDC WEBSITE

POAH COMMUNITIES COVID-19 CORPORATE RESPONSE NOTICE

NOTICE: FDA RECALL
Hand sanitizer products containing methanol. View the list of recalled products by clicking on the FDA logo below.


.



NOTICES TO RESIDENTS
We wish to keep you updated about our efforts to address the outbreak of COVID-19. These are certainly unprecedented times and conditions are changing rapidly. We want to assure you that our top priority is the health and safety of our residents and staff.
We are meeting on a daily basis to share the most current information. We are taking guidance from the CDC and local health departments and have established protocols based on their guidance. We have also developed action plans within each department to ensure critical services will function despite the possibility of reduced staff.
Your property may begin operating with a reduced number of staff on-site and office hours may be altered. Rest assured we are still here for you. You can reach your office staff by phone daily and should continue to use the emergency maintenance number for emergency work orders. If for some reason you do not have these numbers they are posted at the office.
We ask that you abide by the CDC recommendations to shelter-in-place and to maintain social distancing. If you are feeling ill please contact your doctor. They are your best source of practical information and guidance. If your symptoms are severe, go to the nearest hospital or call 9-1-1.
We will continue to monitor the situation and keep you informed as new circumstances or information is made available. Check this website often. It is our sincere hope that all of this work, planning and effort maintains the health of our communities. By following the recommended guidelines from government and healthcare professionals, we will be able to weather this storm together.
Your POAH Communities Team
March 16, 2020



The safety and health of our residents and staff is our top priority. During this time of uncertainty related to the Coronavirus, we are taking measures recommended by the Centers for Disease Control and Prevention (CDC) to protect all POAH buildings. We also ask all residents to take important steps to help limit the spread of germs.
Enhanced cleaning

. We have increased the number of times each day that we clean all common areas of our buildings. We use the CDC-recommended disinfectant cleaners most effective against the coronavirus that causes COVID-19. All staff will wash their hands regularly and use Personal Protective Equipment, such as gloves. Where possible, staff coverage will be modified to allow for enhanced cleaning procedures daily.

Promoting "social distancing" to limit interactions.

While one-on-one interactions are still safe to have according to the CDC we have asked staff to limit close social interaction by meeting with residents by appointment only. We will postpone any group gatherings until further notice. In the case of emergency or immediate need we will make a conscious effort to reduce close contact while still offering the highest level of service to you. Amenity spaces such as exercise rooms, libraries and lounge spaces will be closed. Laundry facilities will remain available for your use.

Regular communication to residents.

The Coronavirus / COVID-19 situation is rapidly changing. We will sending flyers with updates and post the latest information to this website. We will also utilize text and email messaging. You will receive a postcard with which to provide POAH Communities an updated phone number and email address to ensure more rapid communication.

Work Order Management.

During this time, Maintenance Supervisors and Technicians will only address emergency and safety related work orders.

Limited Access:

Our buildings will soon display signage that discourages all outside visitors, except for caregiver/immediate family, health or essential service-related personnel.
What You Must Do:
POAH Communities will do everything we can to promote and protect the health and safety of residents. We ask that you join us in taking proactive steps to limit the spread of germs.
Limit your guests. We ask all residents to limit their guests to essential caregiver/immediate family, health or essential service-related personnel. This is to promote the health and safety of all residents. Please have all guests come directly to your apartment.

Practice personal hygiene. Wash your hands, cover your cough or sneeze, clean and disinfect surfaces in your home, avoid touching your eyes, nose and mouth. Stay home when you are sick, except to get medical care.

Limit your interactions. By avoiding close interactions with others, you can help limit the spread of germs. Avoid crowds or gatherings. At this time, the CDC suggests canceling mass gatherings of any size.
Thank you for working with us to stop the spread of germs and promote the health of all residents and staff. If you have any questions, please contact your property manager.